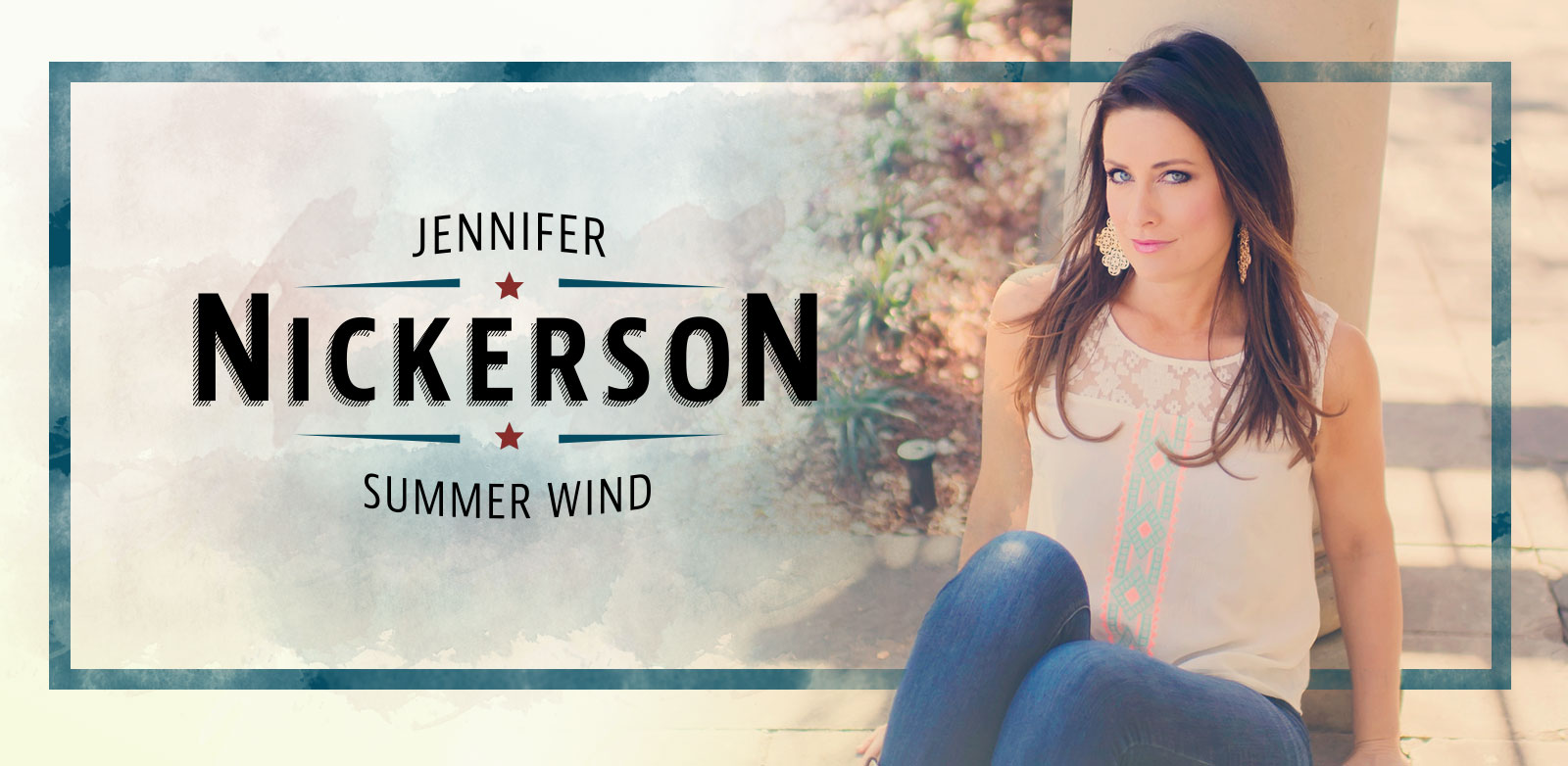 She is known to many as the "girl next door" and with a personality full of enthusiasm and optimism, her songsexpress the heart of the south mixed with inspiration and hope for better days ahead. Writer, musician, actress and hostess, Jennifer Nickerson was made for the stage.
Download Press Kit
Featured Articles
Jennifer has a unique sound of country pop, with an energetic vibe, hip sound and a fearless connection with the audience. Her multi-talented approach of full kit or opening solo artist is unmatched and is always a hit when we use her
James R. Hallam VP of Marketing Bud Light - Ben E. Keith Co.
Jennifer captivated the audience during every show. We were proud to have her perform on the Bud Light Stage during OU/UT weekend at our 2015 Texas State Fair and we highly recommend her!
Rusty Fitzgerald Senior Vice President The Texas State Fair
Jennifer was a performer at The Ranch at Las Colinas. During that time Jennifer performed wonderfully, packing the house each time. I fully recommend her for anything that you have. Jennifer can set her mind and voice in motion to accomplish great things. Feel free to contact me with any ...
Judd Fruia | Director of Operations – Independent Restaurants Front Burner Restaurant Concepts
Jennifer was a pleasure to have perform in our East Plaza Pre-Game Tailgate Party at Cowboys Stadium! Her set was great and she really had the crowd going. Easy to work with and a great rockin country show!
Matt Coy, Executive Producer, CowboysVision & Event Presentation Dallas Cowboys Football Club